Cherwell College Oxford Podcast: Unveiling the Minds Behind the Institution
At Cherwell College Oxford, education isn't just a profession; it's a passion that burns brightly within the hearts of our dedicated staff and tutors. We are thrilled to announce the launch of our very own podcast series, which aim to uncover the secrets to our academic excellence and the meaning of modern education. Join us on an enlightening journey as we explore what we do, what we teach, and most importantly how we teach it, all through the voices of our passionate educators.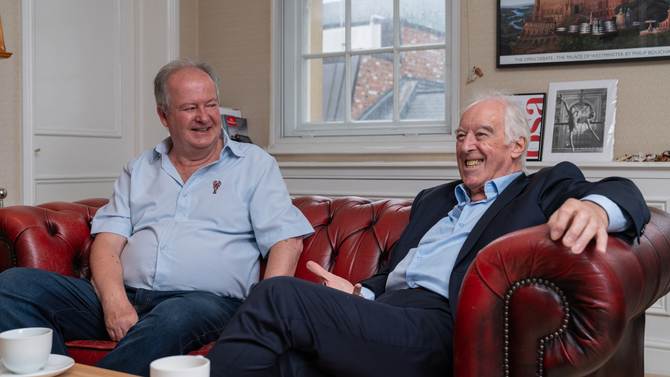 Meet Our Inaugural Guest: Mr Joseph Sean Murphy
Our first guest, Mr Joseph Sean Murphy, or Sean as he's affectionately known, is a distinguished Politics and History tutor at Cherwell College Oxford. However, Sean's journey to academia is one that weaves through the world of media and research. Holding a degree in History and Politics as well as a master's in International Security Studies, Sean's journey to academia was preceded by an illustrious career in the media industry, where he served as a researcher and producer at various television networks, most notably BBC and London Weekend Television (presently the ITV), taking part in the intricate world of newsmaking and broadcasting!
Sean is also a music connoisseur and a writer. His book called "Letting the Side Down – British Traitors of the Second World War" explores aspects of British Fascism through the life, motivations and the ultimate fate of 200 or so British traitors and Nazi collaborators during the Second World War.
As a senior History and Politics tutor at Cherwell College Oxford, he has consistently inspired his students to explore the complexities of historical analysis and modern politics. Sean's main areas of historical interest include 19th and 20th century British History, the rise of European dictators, the Second World War, the Cold War, American foreign policy, and Anglo-Irish relations.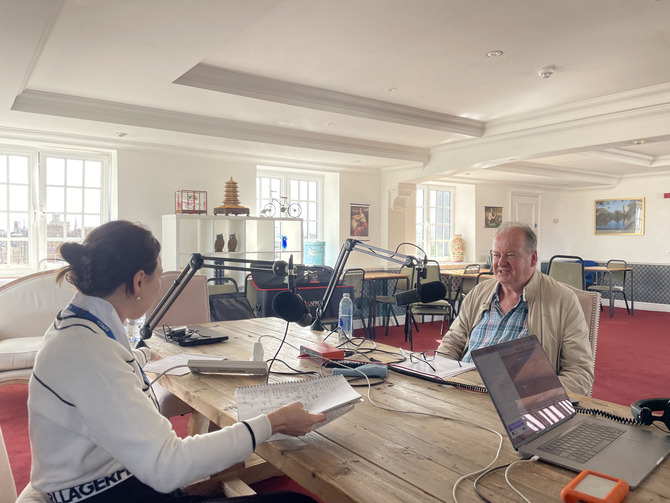 What to Expect
In this podcast series, we invite you to journey with us as we peel back the layers of what makes Cherwell College stand out in the world of education. Over the course of each episode, we'll engage in candid conversations with our passionate educators, who are the backbone of our institution.
Expect to hear about the diverse academic backgrounds, teaching philosophies, and the personal experiences that have shaped our tutors into the inspiring figures they are today. Discover their innovative teaching methods, explore their insights into various academic disciplines, and gain a deeper understanding of what it means to be an educator at Cherwell College Oxford.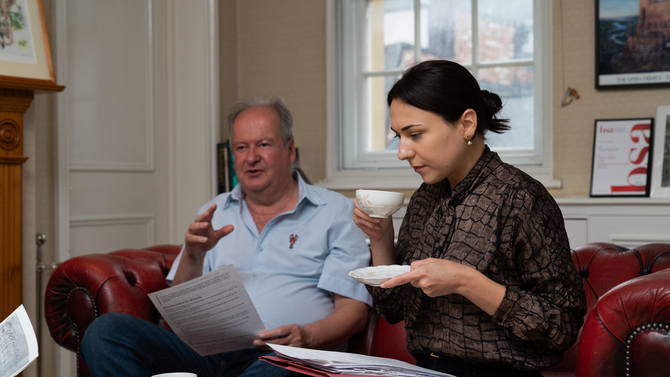 The Inspiration Behind the Series
Our Cherwell podcast channel was born out of a desire to share the wealth of knowledge, experience, and enthusiasm that permeates our institution. It's a platform for both students and fellow educators to connect with our staff on a more personal level, beyond the tutorial rooms and textbooks.
In each episode, we aim to provide valuable insights into the world of pre-university education, inspire a love for learning, and offer a glimpse into the rich academic environment that makes Cherwell College a unique educational experience.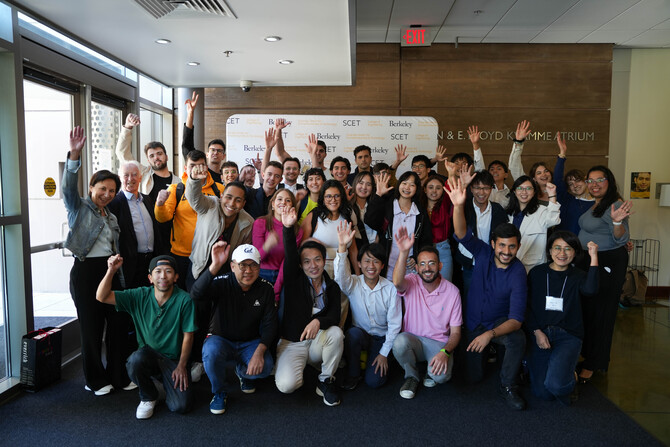 Stay Tuned for our Exciting Journey Ahead
As we embark on this exciting podcast journey, we encourage you to subscribe and follow us on your favorite podcast platform. Whether you're a prospective student looking to understand the academic vibrancy of Cherwell College Oxford or an educator seeking inspiration and new perspectives, our podcast has something for everyone.
Stay tuned for the first episode, and let the journey begin!
A link to full Episode 1: https://cherwell-college-oxford.simplecast.com/episodes/episode-1-full-episode-with-sean-murphy
Link to Cherwell College Oxford Podcast Profile on Apple Podcasts: https://podcasts.apple.com/gb/podcast/cherwell-college-oxford/id1710615369
Interested in attending Cherwell College?
Get in touch to find out more or book a personal consultation.