Graduation Dinner
A Memorable Graduation Gala Dinner: Students, Staff, and Tutors Unite for an Enchanting Evening Outdoors
Barbecue, Photo Shoots, and Unforgettable Memories
Last Saturday Cherwell students, staff, and tutors gathered together for an extraordinary Graduation Gala Dinner. This year the event took place both indoors, with the graduation ceremony, and outdoors, beneath the twinkling evening sky. The campus grounds were transformed into a captivating setting, as laughter, delicious aromas, and the click of cameras filled the air.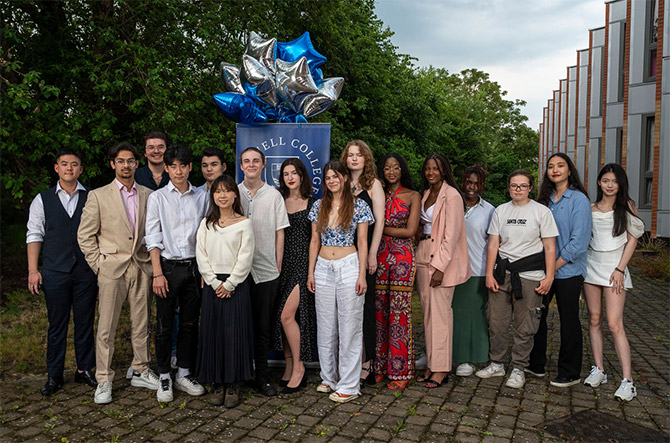 The atmosphere was a delightful fusion of celebration and gratitude. Grills adorned with mouthwatering delicacies lined the outdoor space, tempting everyone with their delectable offerings. Graduates mingled with their mentors and cherished educators, reminiscing about the journey they had undertaken together.
A professional photographer was present to capture the joyous moments and preserve them for eternity. The picturesque backdrop of the campus added a touch of charm to the photographs.
As the sun began its descent, a gentle glow bathed the entire gathering in an ethereal ambiance. The dinner tables invited attendees to sit back, relax, and savour the momentous occasion.
To further enhance the enchanting atmosphere, a live band of Cherwell tutors and students took to the stage, serenading the crowd with melodious tunes. The evening unfolded as a celebration of achievements and the bonds that had formed throughout the educational journey.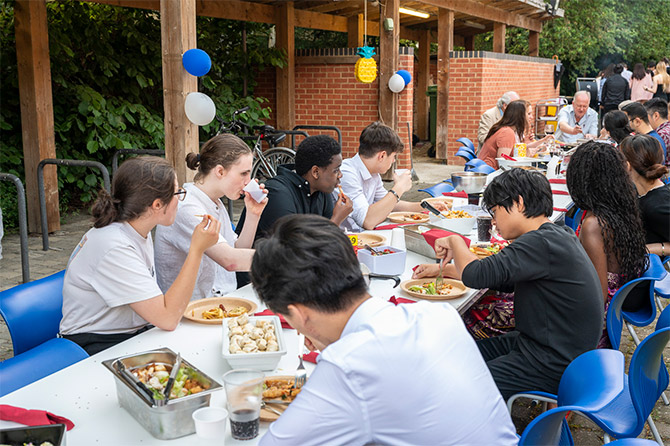 The Graduation Gala Dinner served as a culmination of the students' accomplishments, a time to acknowledge the guidance and support provided by the dedicated staff and tutors. As the night progressed, heartfelt speeches and toasts resonated through the air, paying tribute to the invaluable contributions of those who had helped shape the graduates' futures.
The Graduation Gala Dinner had not only marked the end of an era but had also set the stage for the bright futures that awaited the graduates.
As the students bid farewell to their alma mater, embarking on new adventures, they carried with them not only their hard-earned diplomas but also the treasured memories of a night filled with laughter and unforgettable moments.