Institute of Directors (IoD) in collaboration with Cherwell College Oxford hosted a Breakfast at Blenheim event last Friday
The featured speakers were:
Stephen Clarke (the Principal of Cherwell College) is the IoD Oxfordshire Ambassador with particular interest in introducing an innovative approach to pre-university education.That is why, as nobody else, he is well versed in the subtleties of lifelong learning and the modern day education which goes hand in hand with innovations.
Ken Singer is a Managing Director of the Sutardja Center for Entrepreneurship & Technology Berkeley, University of California. An entrepreneur, executive, lecturer and startup adviser investor, Ken is a genius when it comes to mobile solutions. He teaches an interdisciplinary course that provides Berkeley students the opportunity to develop applications and business plans. To promote the curriculum he started a non-profit that sponsors international competitions for university entrepreneurs.
Graham Caleb is a fellow of Cherwell College Oxford interested in the future of business: its impact on skill requirements and how to jumpstart young people's ability to capture future employment needs. Graham is a Mentor to Students attending Innovation and Entrepreneurship Bootcamps and Mentor to the UC Berkeley Chief Data Scientist. He is also mentoring executives across a range of industries: Telecoms; Construction; Information Technology; Nuclear; and Hi-Tech sector.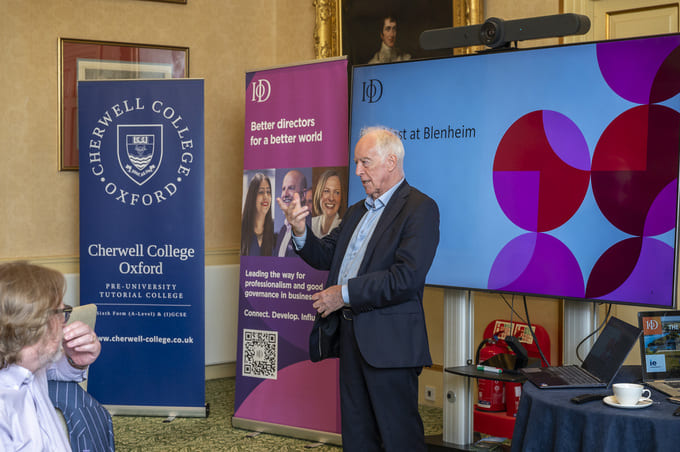 Modern trends
Top UK and USA Universities are now embracing the need to engage students in Boot Camps where they can develop a set of skills, e.g. lateral thinking, creativity & innovation and decision making in this fast-developing world of AI.
The representatives of the education and entrepreneurial sphere are now discussing these ideas on a wider scale, in particular at a notable event at Blenheim Palace last Friday.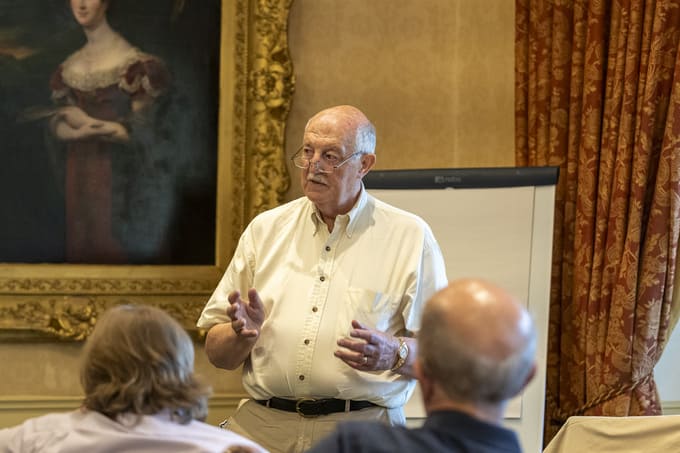 Some insights from Ken Singer on modern-day shifts, crucial skills and competencies for the entrepreneurs around the world worth mentioning:
"Stability is an illusion, Chaos is actually a standard."
"Every shift creates winners and losers."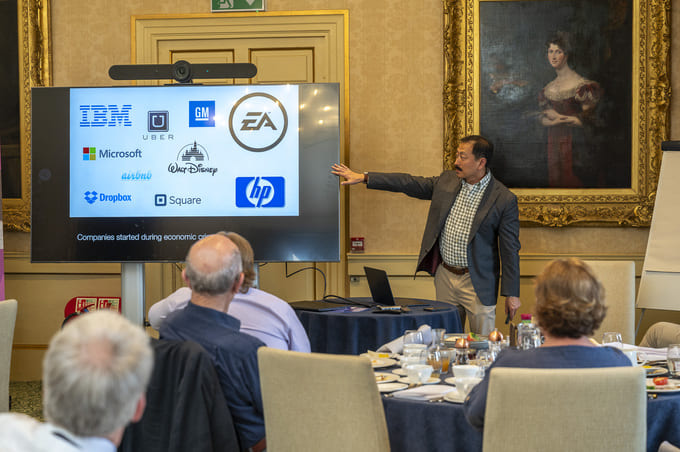 A striking example of why Zoom was so successful:
"There was no log in – it was the feature that made Zoom universal."
"It seems that the times of crisis are the best times to create a company."
"Crushes that made distortions allowed small ecosystems to happen."
"Everything from marketing to product development – I guarantee you that there is AI somewhere right now creating negative comments about your products."
"Think about AI not as about your computer, but as another person."
"It's a biochemical process – to want something. That's why your kids are on TikTok – they hire psychologists to do it. They have figured out how to make you want it."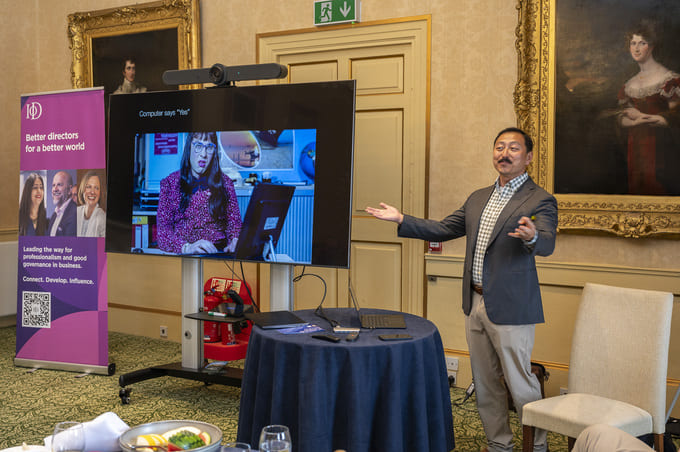 Graham Caleb on Education for the Future: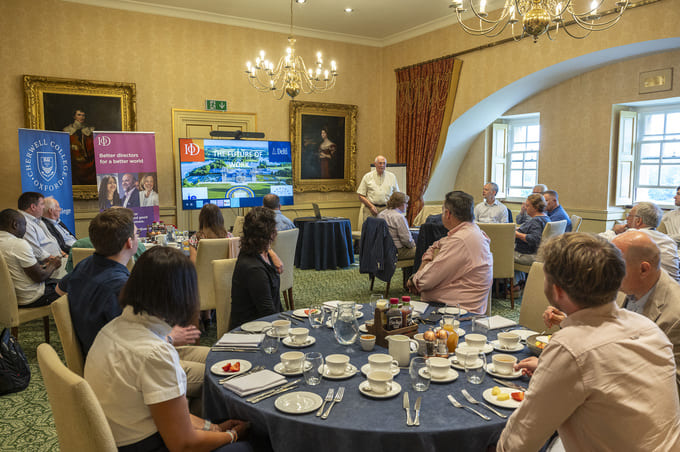 "Even a good decision, if made for the wrong reason, can be a poor decision."
"At Cherwell they are bringing this certain principle into the school curriculum so even though students have rules, they understand they can step across the boundaries."
"Cave people were the first innovators, they had no rules and every day was a day of innovation, discovery, and risk. To compare them with children: Children do not move, think, or speak in a straight line and neither does their imagination. Risk has yet to be experienced."
"Current generations are banking knowledge to get a career, then bank money."
You are going to fail, but don't get stuck in not thinking that things are possible."
To conclude…
Failures and hardships are, indeed, an inevitable part of life. While they can be difficult to navigate, they also provide us with valuable opportunities for growth and learning. This is the essence of Cherwell College and Berkeley UC philosophy when it comes to helping students become stronger, more resilient, and entrepreneurial.