The long read: Reflecting on a Fruitful Year
Extra-curricular, AI and Entrepreneurship Bootcamps, Enrichment Talks, Volunteering, Uni Visits, and many more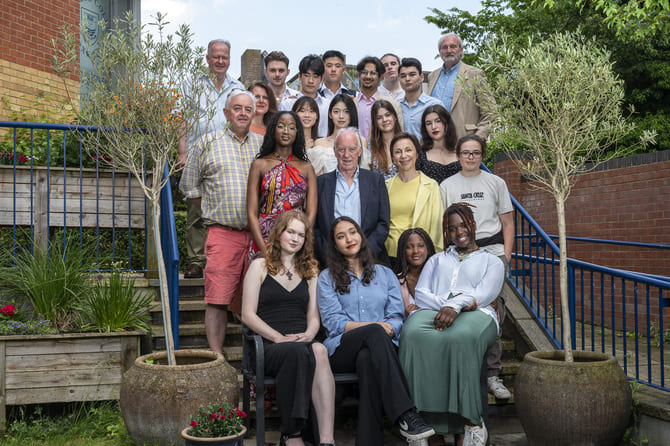 As the academic year comes to a close, it is time to reflect on all the accomplishments and milestones that have been achieved during this time. This year at Cherwell College, students have excelled not only inside the classroom, but also outside of it, with a variety of enriching experiences and initiatives that have taken their education to new heights.
Extra-curricular and Enrichment Activities
The extra-curricular activities at Cherwell is what sets us apart, and this year has been no exception. Students have had the opportunity to dive into their interests and passions through a range of clubs and activities, including music, drama, gardening, sports, and more. These clubs not only allow Cherwellians to pursue their hobbies, but also provide a space for them to connect with other like-minded individuals and form lasting friendships.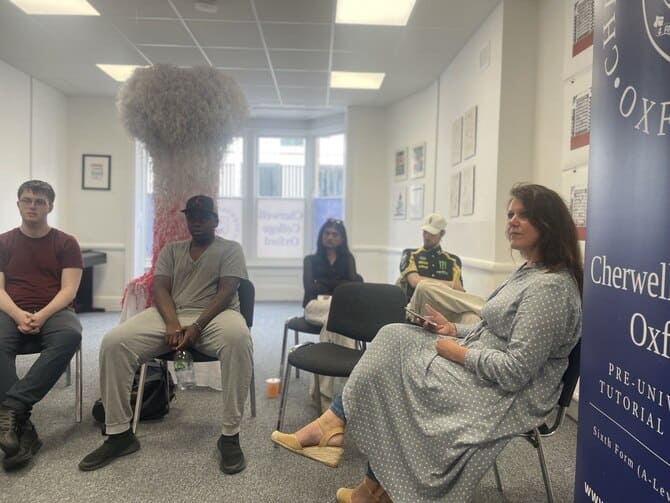 In addition to the clubs, students have had the opportunity to attend a multitude of enrichment talks with our knowledgeable tutors on a diverse range of topics, such as The Human Nature, Global Politics, and AI, to name just a few.
This year Cherwell College students also participated in the CIFE Quiz Challenge and proved to be a unity of like-minded individuals who can overcome any hurdle together.
Some more events:
Cherwellians were amazed to have a surprised visit by one of our alumni, Zain, who walked the students through the university life.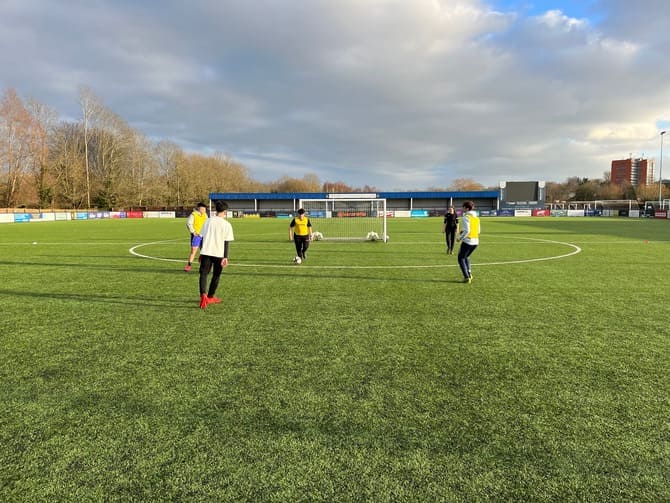 The CIFE Football Tournament was a real challenge and our football team exceeded themselves this year, showing their skills and teamwork on the pitch.
Charity & Volunteering was another Cherwell College initiative which gave students a valuable experience as they were able to help those in need.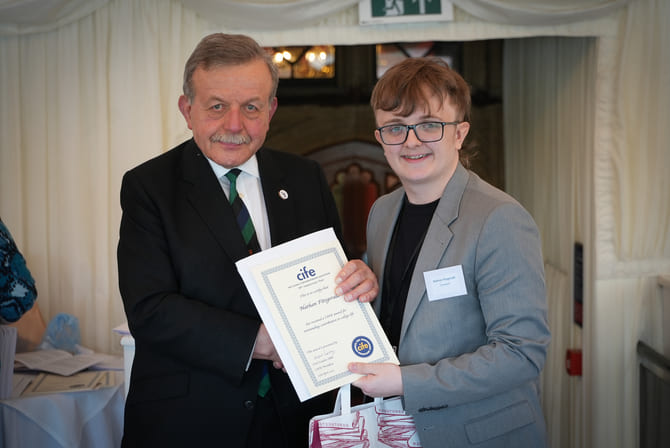 This year, the CIFE Award, which is awarded annually by the Council for Independent Education, recognises outstanding academic achievement and personal growth among college students across the United Kingdom, was received by one of our stellar students, Nathan. Nathan's hard work, rigorous analytical skills and passion have not gone unnoticed, which won him a nomination by Cherwell College. He has been an inspiration to his fellow students and a valued member of our college community.
Cherwellians were greatly involved in the academic aspect of their College life by working diligently on their EPQ's, having presented their projects to their peers and the academic department representatives.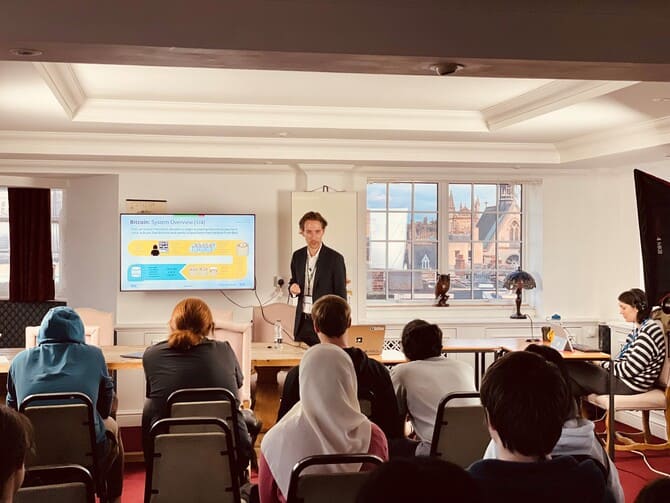 Educators of the world are now focused on a new scheme which includes not only the academic area, but also the extra-curricular one. It is now of paramount importance to accept these changes and make those first steps towards one's bright future.
Cherwell College initiated an award certification for extra-curricular activities, which is crucial to demonstrate a student's capability, integrity and collective responsibility for the benefit of the overall community – required by top UK and American Universities.
Cherwell College Art Weeks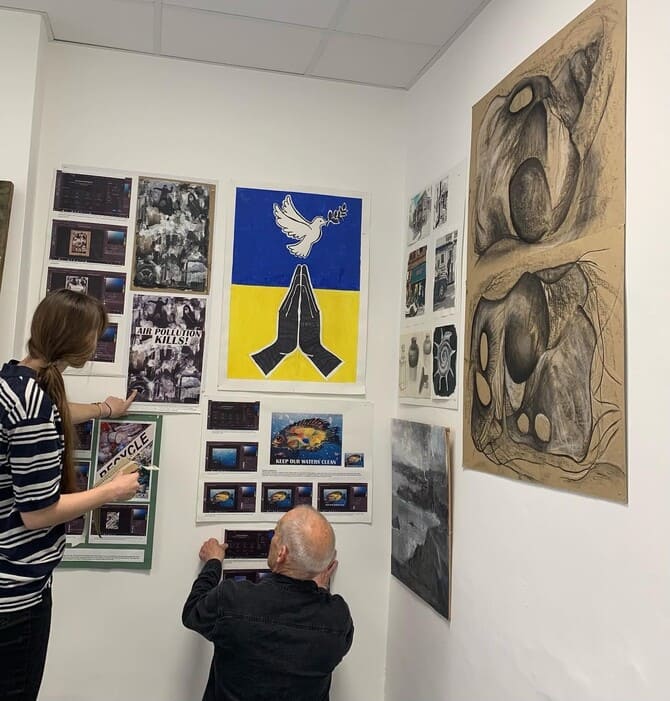 The College was delighted to announce its participation in the Oxfordshire Artweeks 2023 which took place in May.
Cherwell College Art Gallery hosted a multidisciplinary exhibition which aimed to explore art in different forms and the significant role it plays to address global issues.
The Gallery proved to be an extraordinary exhibition of artworks from college tutors and students. Graham Coles and Dorothy Megaw are artists with an immense experience helping the new generation view the world through art. The works of their students presented in the gallery are definitely worth ones attention.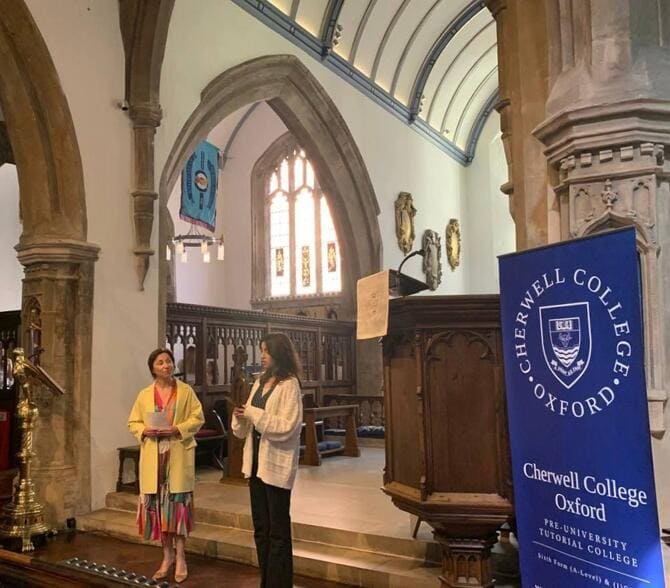 As part of this year's participation in Artweeks, a number of musical concerts took place, which were attended by our tutors and students, together with a wider Oxford audience. During one such concert on the 20th May, our student, Zuha, was one of the participants who performed a song "Easy on Me". Zuha had undoubtedly delivered an unforgettable performance that will be etched in the memories of all who witnessed it.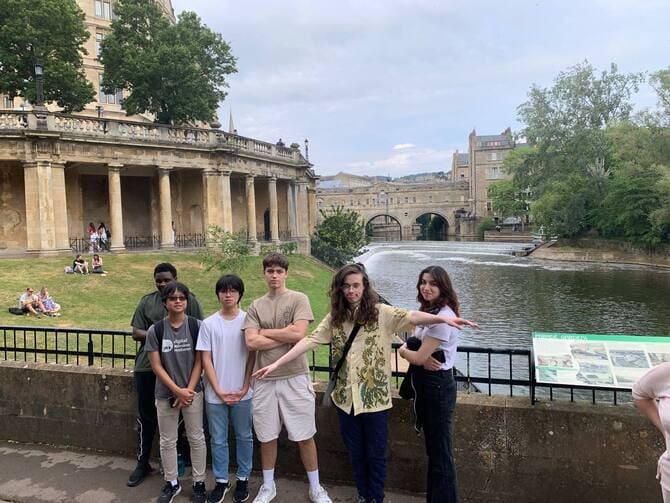 Bath Open Day
An eager group of Cherwell College students had the opportunity to explore the prestigious Bath University during its annual open day. After exploring the campus, the curious minds delved into the historic city of Bath, immersing themselves in its rich heritage and captivating landmarks.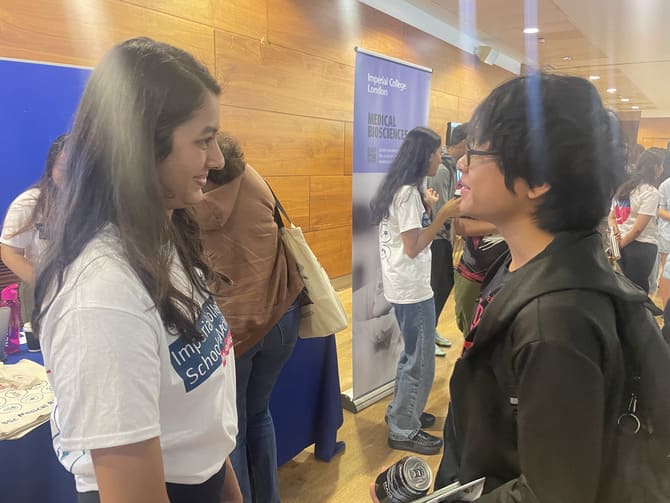 Imperial Open Day
Stepping onto the campus during the Open Day, Cherwellians were greeted by a former alumni, Sophie, showing them a vibrant atmosphere of Imperial that was buzzing with excitement. Sophie carefully designed the day to provide an immersive experience, ensuring that Cherwell College students get a comprehensive understanding of what life at Imperial College is like.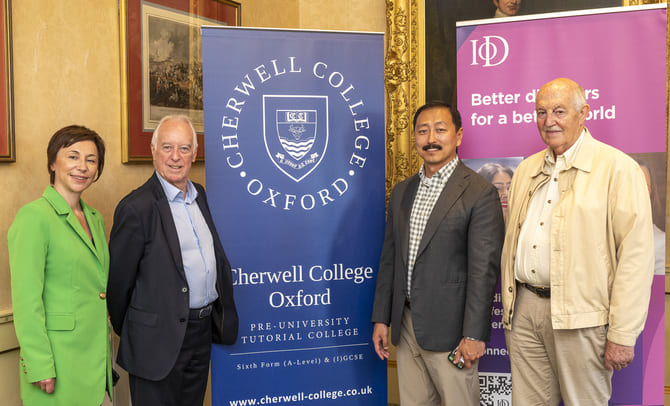 Entrepreneurship Bootcamp with SCET Berkeley UC
This year, Cherwellians will have the opportunity to participate in an entrepreneurship bootcamp, which aims to provide them with practical skills that are crucial for life beyond school or college. The bootcamp will help students to grow their knowledge of IT technologies, including programming, data analysis, and networking, readying them for the digital challenges of the future. Moreover, is will also enhance the students' leadership, analysis, and problem-solving skills, as well as inspiring creativity and innovation.
End of Term
The Graduation Gala Dinner served as a culmination of the students' accomplishments, a time to acknowledge the guidance and support provided by the dedicated staff and tutors. It had not only marked the end of an era but had also set the stage for the bright futures that awaited the graduates.
As another successful term draws to an end, students and teachers alike can look back on a fulfilling year of discovery, challenges, and success. As Cherwell College prepares for the next academic year, we look forward to seeing what further achievements and opportunities the new term will bring.
Congratulations to all the students who have worked tirelessly this year. And remember, as you embark on the next phase of your academic life, Cherwell is always there to support you in your journey.