Success story: SOPHIE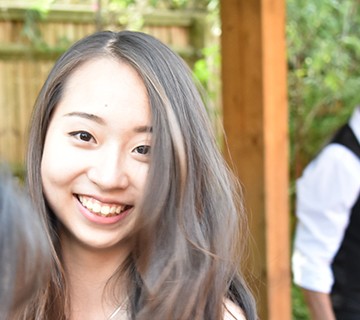 "The teachers are so kind and approachable"
I first studied in Singapore but needed to resit my A-Levels in order to apply to UK universities. I also needed somewhere that could provide a fast-track course and have me start part-way through the year.
I walked past Cherwell College and saw a sign saying they offered one-to-one tuition so I popped in for a chat. Stephen and Helen met with me and showed a complete understanding of my situation. I enrolled at the College in May 2017 studying A-Levels in Biology, Chemistry, Maths, and Further Maths. Due to the excellent provision of one-to-one tuition I have been able to finish these subjects in just over a year.
In my previous school, I was learning in a class of up to 30 other students, but here it is just me and the tutor. I have been able to go at a faster pace and focus on the topics where I am weaker. The teachers are so kind and approachable.
Overall my time at Cherwell College has been excellent – with great teachers and a very comfortable boarding house to return to each evening. I am now looking forward to going to Imperial College London to study Biomedical Sciences.