Success story: WILL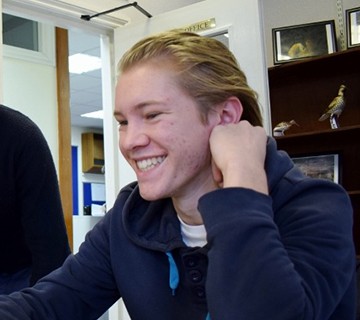 "Cherwell College met me without judgement and said I could start the following week"
I originally attended a large boarding school in Shropshire but after they made some unexpected changes to the boarding houses I felt that I wasn't enjoying my time there as much. I needed somewhere that could accept me mid-way through the year and help me get straight down to the business of learning and completing my A-Levels in Geography, Business, and ICT.
Cherwell College met me without judgement and said I could start the following week. So I moved into the Cherwell House and found myself getting settled quickly. My tutors have been amazing, with special thanks to Cyrus, my tutor for Geography, who has helped me to not only succeed at the subject but also to really enjoy it too.
I wasn't so sure which universities to apply for but after several one-to-one consultations with the UCAS team at Cherwell, I decided to apply for Pearson College in London where I applied for – and was accepted onto – the course for Business and Management.
I honestly don't think I'd be looking forward to the future quite as much if I'd stayed where I was and not joined Cherwell College.