EXHIBITION "WARRIORS OF THE WORLD – WARRIORS OF LIGHT. PORTRAITS"
OPENING: September 29, 2 pm
Ukraine is at war -the unprovoked bloody war unleashed against Ukraine by rashist occupiers. This war is much bigger than just the fight of Ukraine for its existence, its independence. This is the war of the civilized world against barbarism, the war of Values, the war of Light against evil.
Ukrainians were not left alone in this fight against evil. People of Light from all corners of the planet, united by one goal, stood shoulder to shoulder with Ukrainians.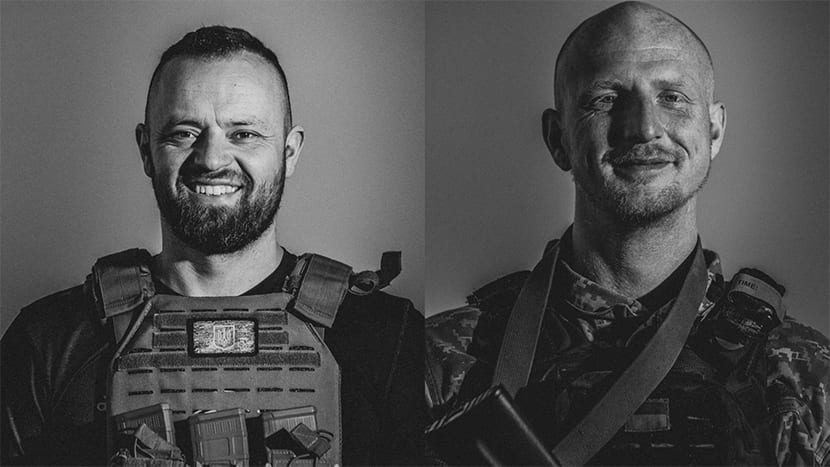 This is how the Ukrainian Foreign Legion of volunteers from 55 countries all over the world was established at the beginning of the war.
In April 2022 the team of Ukrainian cultural centre "Dom Master Klass" got to know the legionaries from the volunteer battalion which was formed in March in Kyiv. Getting to know these people inspired us to create the project "Warriors of the World – Warriors of Light. Portraits".
"Warriors of the World – Warriors of Light. Portraits" is an attempt to portray each of our Heroes – to reveal their personality, motivation and inner world. It is also aiming to understand such a phenomenon as the willingness to sacrifice the life for other people and countries in the name of justice and Light.
At the time of the recording the film, the heroes of the project have defended the capital and participated in the de-occupation of Kyiv and the cities that the whole world knows about: Irpen, Gostomel, Bucha.
Among the heroes of the project are British volunteer legionnaires.