Graham Caleb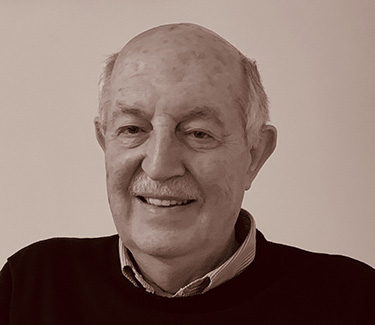 Oxbridge College is proud to announce the Fellowship of Graham Caleb – an official association with Oxbridge College as a senior academic and administrative member of Cherwell College Oxford: tutoring Innovation and Entrepreneurship.
Graham is interested in the future of business: its impact on skill requirements and how to jumpstart young people's ability to capture future employment needs.
Graham spent substantial time living and working in the technology belts of Austin, Texas and Silicon Valley, California and achieved admirable distinctions in public life:
Berkeley, University of California: Mentor to Students attending Innovation and Entrepreneur Bootcamps and Mentor to the UC Berkeley Chief Data Scientist.
Mentoring executives across a range of industries: Telecoms; Construction; Information Technology; Nuclear; and Hi-Tech sector.
Public Speaking: business conferences and company employee events
Non-Executive Director roles (including mentoring & advising): 3I Investment Group (UK); Xenicom; Eleksen; Quotient Communications; Anite PLC (UK); Mariner Networks (USA); Predli Limited (UK); Torii Technologies (USA)
Senior Management roles:
CalebAcuity (based In Cupertino, California), Executing Change and Recovering Failing/Stalled Change Programmes. Major clients: Ofcom, Nuclear Regulator, BT, Vodafone, O2, Huawei, Ericsson, Nokia, HMRC, Arqiva, Ark Data Centres, British Nuclear Group & Inmarsat.
Worked with Michael Dell as Vice-President Customer Service and Marketing for Europe to drive initiatives including Desktop and Laptop Development Programs.
Head of ICL's Computer Operations (now Fujitsu) – Southern Development Centre; Kingfisher Group – Systems Development Director; ASDA Group – Operations Director.
We look forward to a rewarding association between Graham, our students and the College.