Katya Kryvonos: Student Visa Adviser & DofE Centre Manager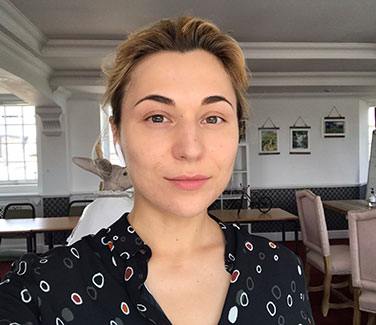 Educated at Hurtwood House School, Surrey and later Brookes (Oxford) and the City University Law School (London): In her current many roles, Katya brings her Law School experience to provide guidance and support to students who are looking for a career in law.
In 2019 when Cherwell received an accredited centre status to be able to run and deliver the Duke of Edinburgh Youth Achievement Award scheme, Katya became a primary coordinator for the delivery of DofE programmes within the College. In her role as a DofE Centre Manager, she works closely with the student cohort ensuring that young Cherwellians keep being constantly motivated to excel both in their studies and extra-curricular activities.
Katya is also a 'go-to' person for any visa-related matters, she supports international students and their families through the UK visa application process ensuring compliance with Home Office/UK Visa & Immigration requirements.
Katya is one of the longest-serving members of the College support staff, having (over many years) being responsible for the smooth running of the College's day-to-day business.
A relatively young age of Katya allows her to form a good sense of understanding and trust with the students, who would seek her guidance and advice on academic as well as personal matters.