INNOVATION & ENTREPRENEURSHIP
Cherwell College Oxford works to promote innovation and entrepreneurship
In November this year, Cherwell College Oxford hosted a number of events to highlight to pupils the value of innovation & entrepreneurship and provide them with opportunities to work with University of Oxford undergraduates to develop their debating skills.
Cherwell College fellow Graham Caleb, a veteran of the Austin technology belt in Texas and California's Silicon Valley, visited Cherwell House on November 9, 2022, to deliver a professorial talk to students on innovation and entrepreneurship.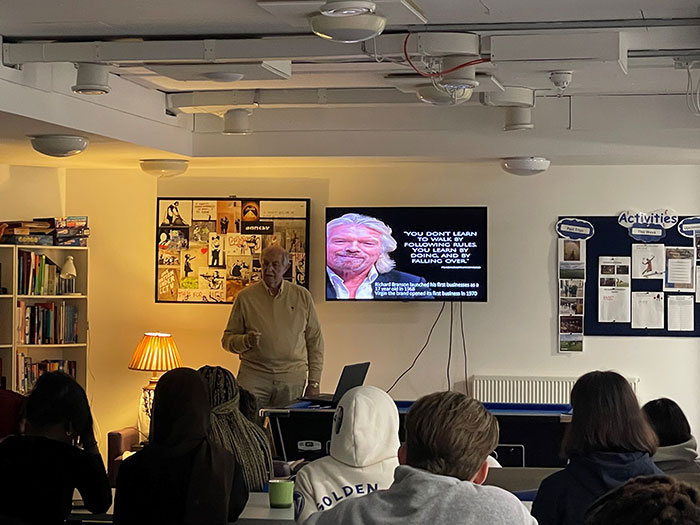 Graham's talk was focused on the future of business and how changes in industry are likely to affect the skills requirements of the future. These factors will directly impact how young people must prepare themselves to ensure they are able to best cater to the changing needs of employers and industry, with Graham's insight enthusiastically received by those in attendance.
The college has also worked to maintain its longstanding relationship with The Oxford Union debating society. It has been customary over the previous seven years for Cherwell to open its doors to the society to host its annual National Debating Competition and Inter-Varsity Debating Championship showpieces, held annually in March and November, respectively.
For years, young Cherwellians have volunteered to help support the logistics of the two events and as a show of gratitude, the University of Oxford deploys undergraduates to hold debating workshops with Cherwell College students to help them hone their debating skills.
Cherwell College has long sought to ensure its students can benefit from its close relationship with the university. Far from being a typical Oxford Sixth Form, the college offers tuition in the Oxbridge tutorial style, educating through small group and one-to-one learning sessions.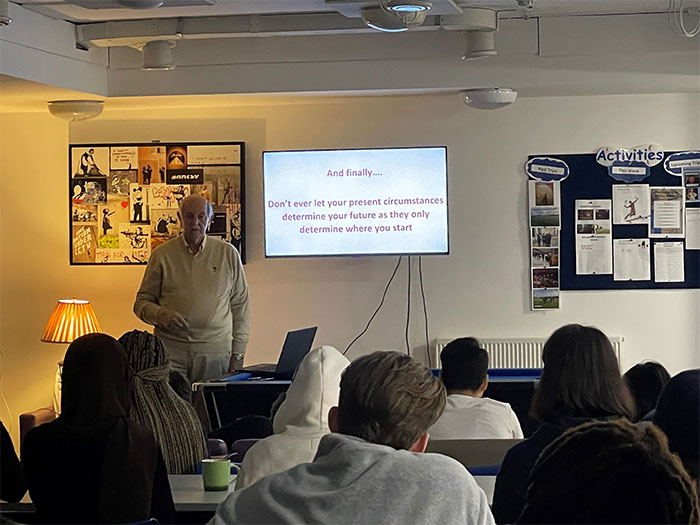 It also does not confine itself to providing only traditional GCSE and A-Level programmes, offering condensed fast-track GCSE and A-Level courses to mature students as well as comprehensive one-year GCSE and A-Level resit courses for those who need to retake exams to attain the requisite grades to continue their academic pathway.
Further support on offer involves help for those reapplying for university, looking to switch exam board or simply wish to broaden their knowledge of their subject curriculum.
Click here to find further information on Cherwell College's one-year GCSE and A-Level courses, and here for further guidance on GCSE and A-Level resit courses.
Further information can also be accessed via the Learning section.